ABOUT US
The Belgian Biodiversity Platform provides services to the Belgian scientific community engaged in biodiversity research and to policy-makers as well as to practitioners. As a science-policy interface on biodiversity, our work is based around 3 main areas: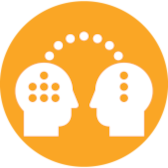 KNOWLEDGE BROKERAGE
We make biodiversity research understandable, accessible and usable by policy-makers, practictioners and society. We thereby ensure that research is relevant for society.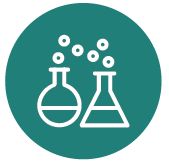 TOPICAL KNOWLEDGE INCUBATION
We offer scientists, policy-makers, practitioners and other stakeholders, the opportunity to incubate their knowledge with other experts on topical issues (e.g. invasive species, ecosystems and society, biodiversity and health, nature-based solutions, etc).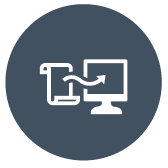 OPEN ACCESS TO DATA
We provide services related to the mobilisation, publication, access and use of biodiversity data in an open and free manner. 
---
OUR MANDATE
The Belgian Biodiversity Platform is a Belgian federal Science Policy Office (BelSPO-funded) initiative. Our mandate is based on a Cooperation Agreement between federal and federated authorities (the federal government, the Communities, and the Regions).
According to the Cooperation Agreement, host institutions are designated for a period of four years. The current host institutions of our team are: Belspo/STIS, RBINS, INBO, and DEMNA (SPW).
The Steering Committee is composed of permanent members and observers from the science and environmental fields designated by their respective authorities. The Steering Committee acts as the strategic decision-making body of the Belgian Biodiversity Platform. The members of the Steering Committee are:
 

BELSPO (Federal), permanent member 

 


 

 

INBO (Flanders Region), permanent member

 

RBINS (Federal), permanent member

 

 

DEMNA (Walloon Region), permanent member

 

InnovIRIS (Brussels Region), permanent member

 
 

EWI (Flanders Region), permanent member

 

SPW/DG06 (Walloon Region), permanent member

 

 

Departement Omgeving (Flanders Region), permanent member  

 

Botanic Garden (French Community), permanent member + (Flanders 
Community), observer

 
 
Bruxelles Environnement (Brussels Region),  observer

 

 

SPW/DG03 (Walloon Region), observer

 

 

 

 

 

FPS Environment (Federal), observer

 
---
OUR VISION & MISSION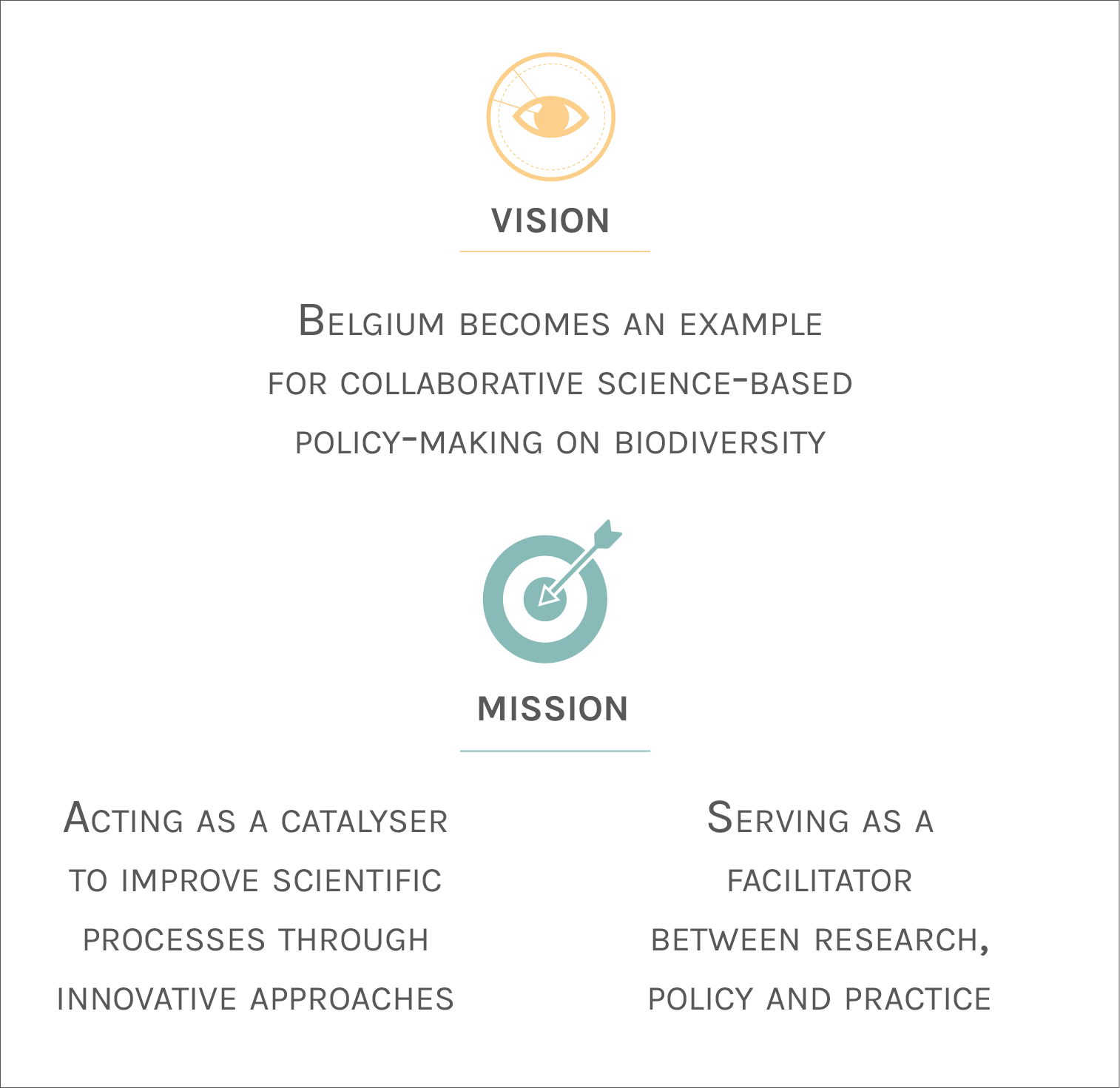 ---
OUR VALUES

 Holistic approach
A holistic approach refers to dealing with the whole of something rather than just a part of it. In the context of our work on biodiversity, we aim to look at all levels, drivers, disciplines and sectors related to biodiversity and address them together in a systemic way rather than through silos as is often the case. It is also illustrated by the very well known notion that "the whole is greater than the sum of its parts" meaning that the interaction of elements when combined produce a total effect that is greater than the sum of the individual elements, contributions, etc.

 Transdisciplinarity
We believe that the issues related to biodiversity cannot be solved by a unique discipline and by scientific knowledge alone. By ensuring that biodiversity related issues are looked at from different perspectives including views of relevant stakeholders, by a diversity of disciplines, across different sectors, and by co-creating knowledge in a joint manner, we will be able to solve the challenges our society is currently facing. We can create new conceptual, theoretical, methodological innovations that integrate stakeholders perspectives and move beyond discipline-specific approaches to address the common environmental issues that we are all facing.

 Sustainable development
Sustainable development refers to the quality of not being harmful to the environment or depleting natural resources, and thereby supporting long-term ecological balance. We do our best to ensure that sustainability is a component fully taken into account by policy-makers when decisions are being taken regarding biodiversity, for the benefit of present and future generations.

 Nurturing trust
Nurturing trust among the different communities (i.e. various scientific disciplines, policy-makers, civil society, etc.) we work with is crucial. Trust allows for dialogue which leads to common understanding and therefore, to informed decision-making at all levels. We therefore organise networking events and take part in different projects intending to build common understanding and nurturing trust among different communities that get to know each other's constraints, goals and challenges. 

 Open access
We believe that open and free access to biodiversity data and projects/ key findings related to biodiversity is key to solve societal issues. Open access ensures that scientists' work is recognised and accessible to all so that it can be used efficiently. 

 Capacity building
We provide capacity-building to Belgian scientists, policy-makers and stakeholders working on biodiversity through events, trainings, tips and toolkits, and through our involvement in European and international initiatives.
---
OUR COLLABORATION
The Belgian Biodiversity Platform collaborates with a variety of actors, including (but not restricted to):