The Global Biodiversity Information Facility (GBIF) enables free and open access to biodiversity data online. It is an international, government-initiated and government-funded organisation that focuses on making biodiversity data available to all for the purposes of scientific research, conservation and sustainable development. GBIF promotes and facilitates the mobilization, access, discovery and use of information about the occurrence of organisms over time and space.
 GBIF provides:
An information infrastructure (an Internet-based network of databases that contains biodiversity data)
Community-developed tools, standards and protocols (tools that data providers need to format and share their data)
Capacity-building, events and documents
The Belgian Biodiversity Platform is the Belgian national node to GBIF. As such, we support any Belgian individual or institution wishing to publish or make use of biodiversity data on GBIF network. See graph: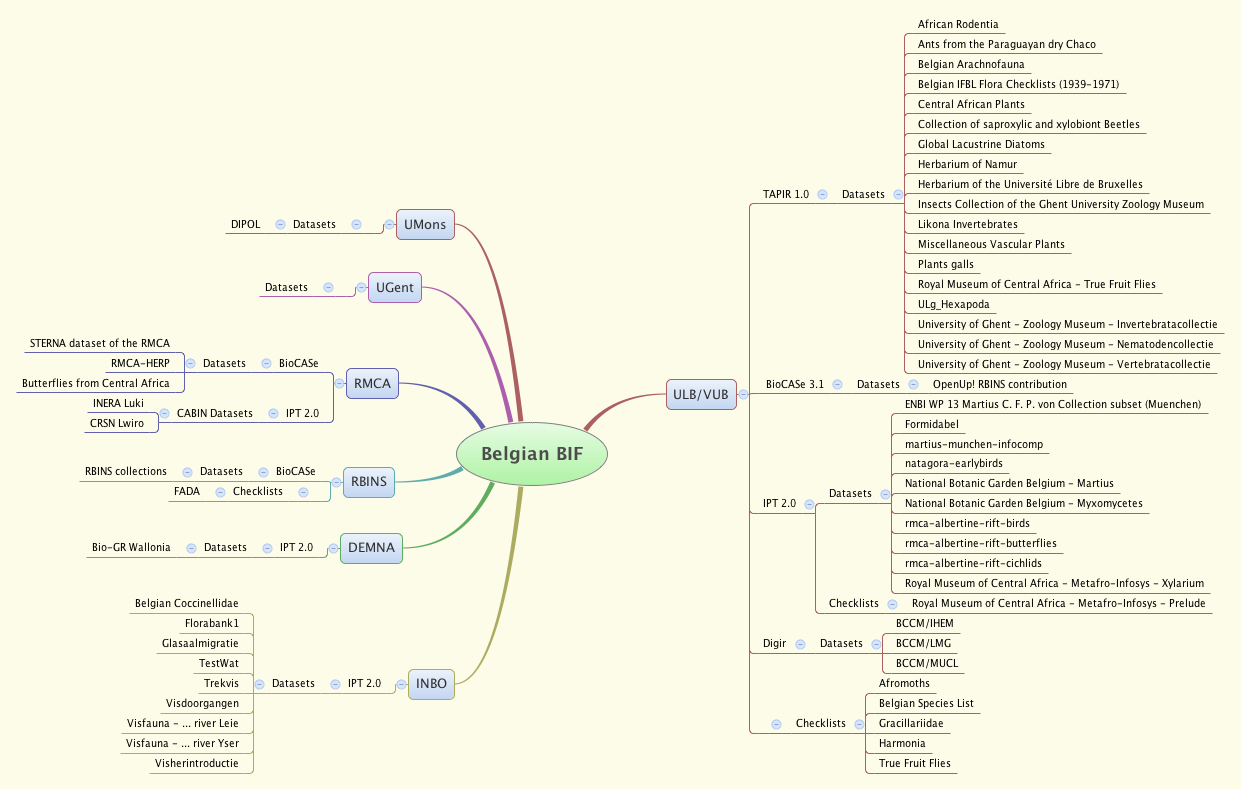 (clic to enlarge)


For more information on the Belgian Biodiversity Platform involvement in GBIF, please contact the GBIF node manager, Ir André Heughebaert.
More information on GBIF Data Portal