The Belgian Data Portal received a major update
Open Biodiversity Data and its scientific use
Our revamped Belgian Data Portal showcases the Open Biodiversity Data published by Belgium through GBIF and its scientific use by Belgian authors.
As of 1st July 2016, it features 88 datasets published by 11 belgian institutions and 116 scientific publications.
Our portal is based on CKAN, the world's leading open-source data portal platform. It takes advantage of GBIF and Mendeley web services API.
The dataset metrics feature is derived from gbif-dataset-metrics (by Datafable) winner of the Ebbe Nielsen Challenge in 2015.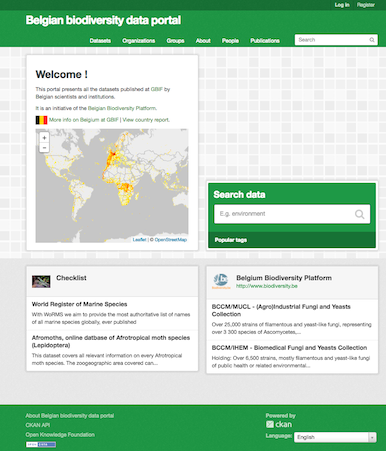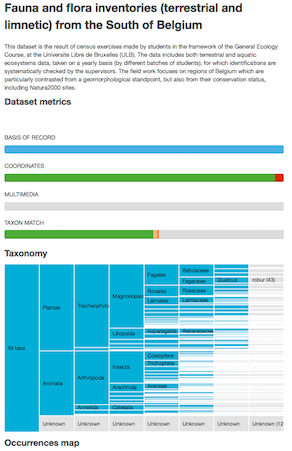 If you hold biodiversity data (occurrences, checklists, sampling events or anything else) and want to make it as Open Data, please contact us.
We will help you to publish on GBIF and/or on our Belgian Data Portal.
For any suggestion, feedback or further information, please contact André Heughebaert.