You are in possession of biodiversity data:  
For instance: 
 IFBL checklist used to observe specimens on the field
(on this document: D1.12.34 is the reference of the 1 km visited by the observer on field. Below is the name of the person who observed it, and below it is the date of the observation. The list of words below corresponds to codes which are abbreviations of a species. When one is crossed out, it means the species was observed in this area)  
We offer custom-made solutions: 
For instance: 
 As a result of the identification of your needs:

Example: the IFBL checklists (see image above) were transformed into
a customised data portal which enables an online user-friendly access to data: 
The dataset was also published on GBIF data portal: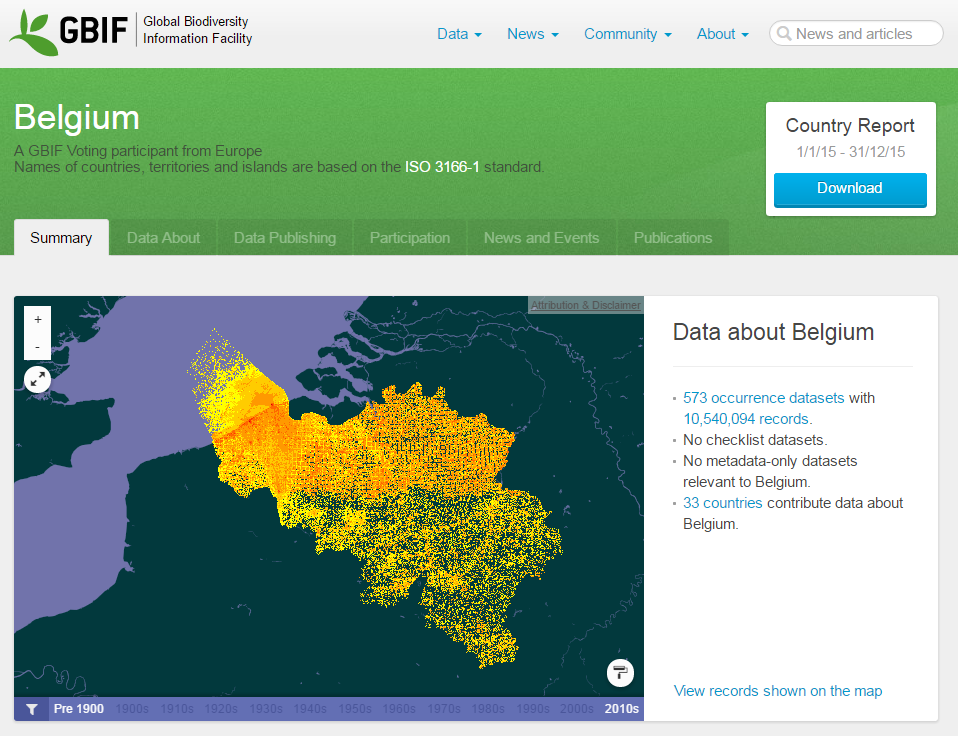 To publish your biodiversity data online, please contact our IT expert, Ir André Heughebaert.